Volunteer Appreciation Day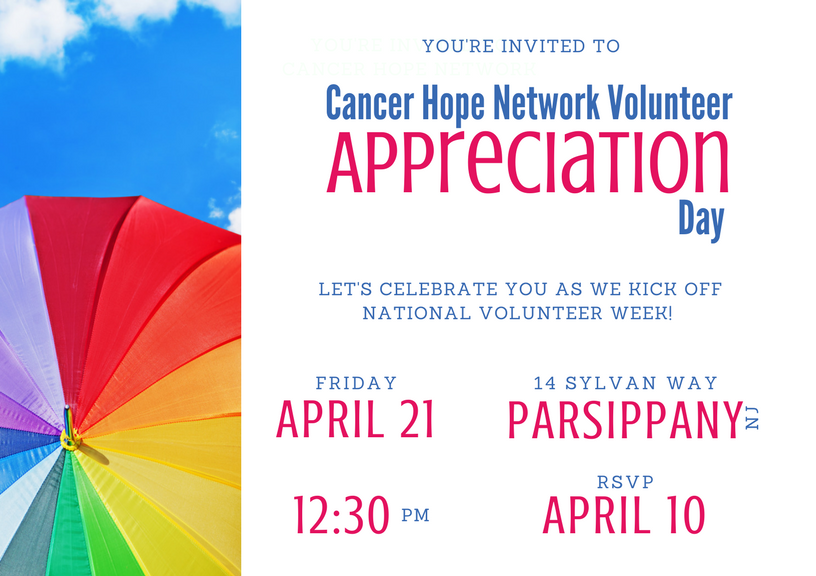 Please join us to celebrate the most important part of the Cancer Hope Network team - our volunteers!
You inspire patients, comfort caregivers, share laughter and stories of survivorship and, in short, create hope for thousands.
You and your guest will enjoy lunch, mingle with other volunteer survivors, and listen to guest speakers cover topics of interest to you.
The event will be held Friday, April 21 at Wyndham Worldwide, 14 Sylvan Way, between Dryden Way and Entin Road. Wyndham is conveniently located close to I-287 and R-202. Once you arrive, we will be there to greet you in the lobby.
Please reserve your place no later than Monday, April 10.